May 8, 2017, 10:42 pm by Eldar Gerfanov
As you might know after i pulled online FSWizard, I set on a huge task rewriting its code to reflect better on all the great improvements HSMAdvisor has had in the last 4 years
So far I have completed rewriting FSWizard code for all Endmill tool types.
Special attention is being paid to have it produce exactly the same results as its big brother: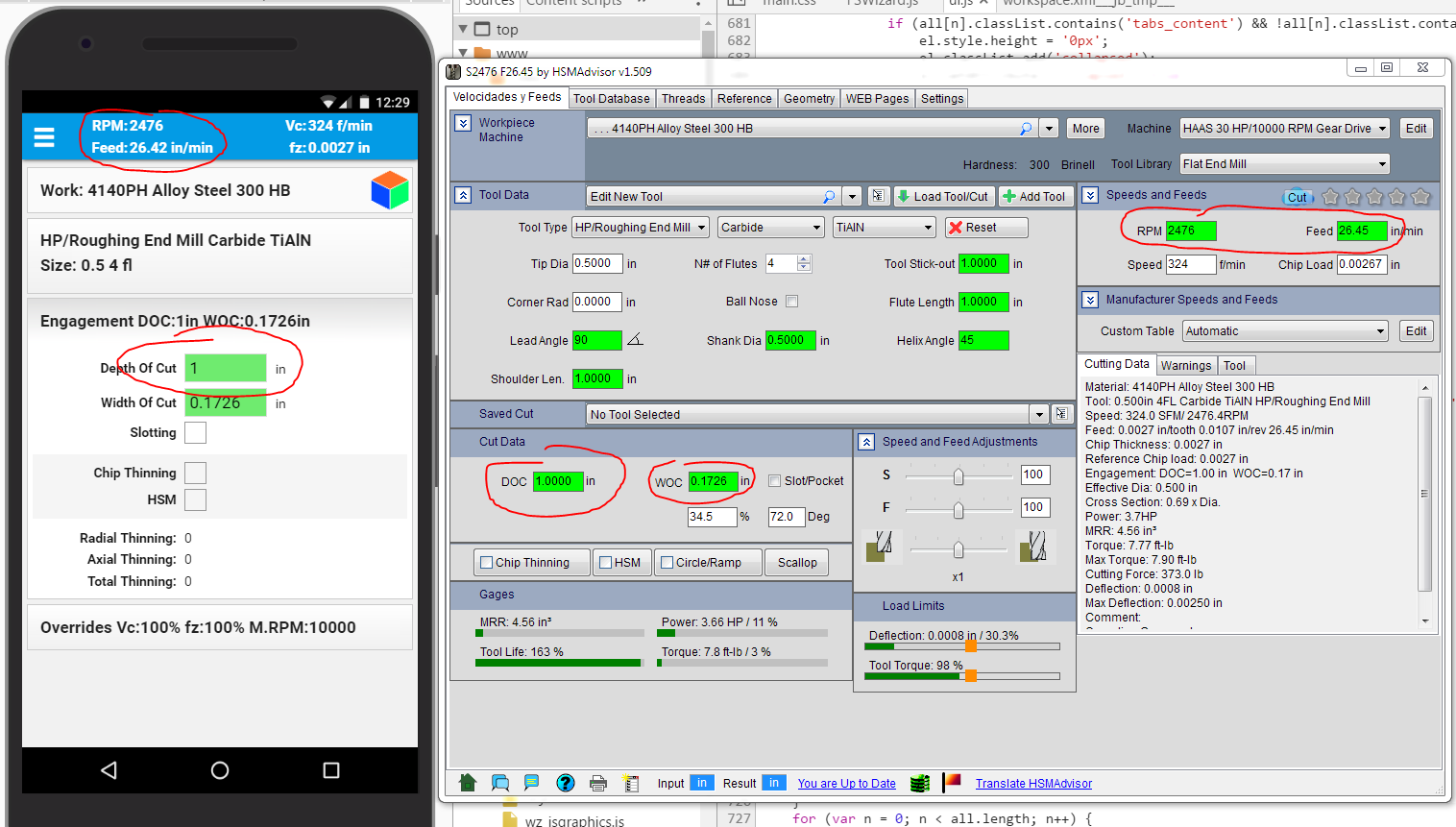 Do not mind the mobile phone frame around the new FSWizard. It will be available online in your desktop browser as well!
I am going to continue posing here about my progress.
So far it seems I will be publishing a first online alpha version in a few weeks.
Best Regards.