October 24, 2015, 9:54 am by Eldar Gerfanov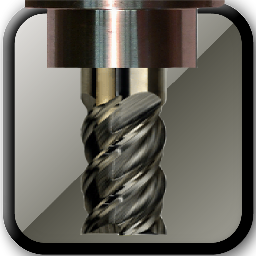 This is update is the last one before a pretty big new additional feature being added to HSMAdvisor. So i cleaned up all the little glitches and made a lot of invisible to naked eye improvements.
Without going into detail i can tell you that those features normally cost users of other software products upwards of several hundred dollars, and they will not be without a cost to HSMAdvisor users too.
This feature will be optional and only those who need it will be able to purchase it as an add-on Later this feature will become a separate software product with HSMAdvisor add-on being just a small part of it.
Development of HSMAdvisor will continue as normal.
 What is new and improved in this update:
Improved function of Tool Tables. Removed flickering. Faster Filtering and scrolling.
App Icon changed
Modified over 45 Degree Ramping Feedrates for milling.
Fixed Cloud Machine Upload