May 19, 2013, 11:37 am by Eldar Gerfanov
Sevaral weeks ago i saw a post on CNCZone.
A HSMadvisor user Peter Neil used it to calculate cutting conditions for cutting a block of pre-hardened stainless steel.
His machine was Tormach.
Here is an exact copy-paste from that forum post:
_____________________________________________________________________________________
Did a test cut on the Tormach today using feeds & speeds from the latest version of the excellent HSM advisor.
To make it interesting, I did the cut using some 1.2085 pre-hard Stainless Steel as I have plenty of stock of it and have a job in mind for this, and wanted to see how it cut on the Tormach.
The material is like a stainless P20, at 16% Chrome/1% Nickel & 0.5% Sulphur (which makes it slightly free-er machining) and is hardened to around 33-35 Rockwell C, so I used the HSM advisor guidelines for machining P20 rather than Stainless. Cutter was a 10mm 4-flute Carbide TiAlN coated EM.

So...... ticking the HSM/Chip thinning option I got a speed of 5120 and feed of 2214mm/minute( 87 IPM). I used a DOC of 10mm and WOC of 0.5mm/0.020" - and turned off the flood cooling to machine it completely dry. The finish pass on the 1st level was 15mm DOC and 0.5mm WOC and slightly lower speeds/feeds.

Loaded up a 40mm x 63mm block , pressed the start button, and it went from this....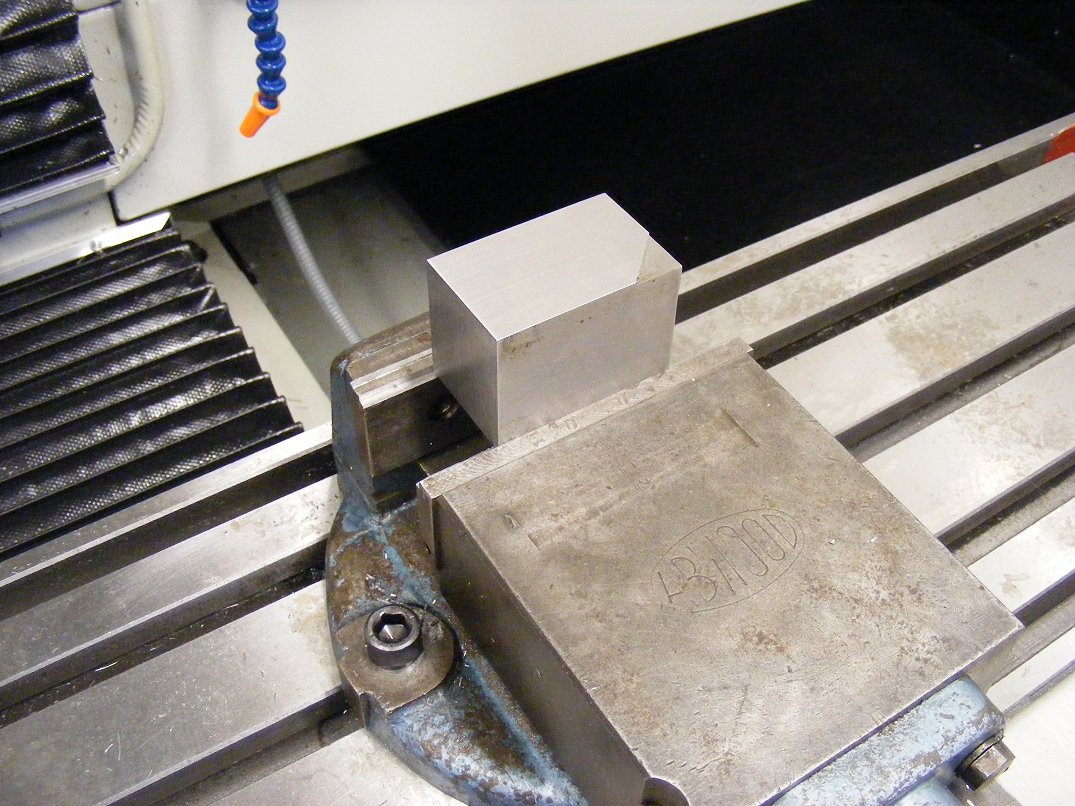 ...to this!
Read More