May 10, 2016, 10:59 pm by Eldar Gerfanov

We all know what the CNC Milling Machine spindle is used for - to hold the tool. But it is old and boring. Everybody does that.
Here are the 6 interesting and maybe less common ways to utilize machine spindle, increase productivity and solve some problems you never thought you had.
Use your Spindle as a fan to blow chips and coolant off of your work-piece, table and fixturing.
I saw this little gadget at a local IMTS show and it was quite cool. It is installed into a tool holder like a regular cutting tool would be and at the end of the program you can call the it up and run a little table-cleaning program to make your work a lot cleaner!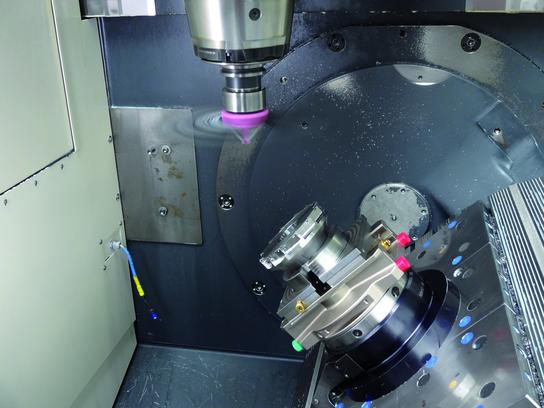 Read More