September 5, 2017, 8:41 pm by Eldar Gerfanov
As you might have noticed, our FSWizard.com Online Speed and Feed Calculator has a limit of just 3 workpiece materials.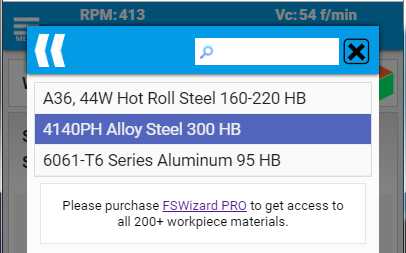 But if you are our customer you can get access to all the latest materials using your FSWizard login details.
Just go to Menu->Settings->Customer Login and enter your First name, Last name and email.
Read More