September 27, 2012, 11:32 pm by Eldar Gerfanov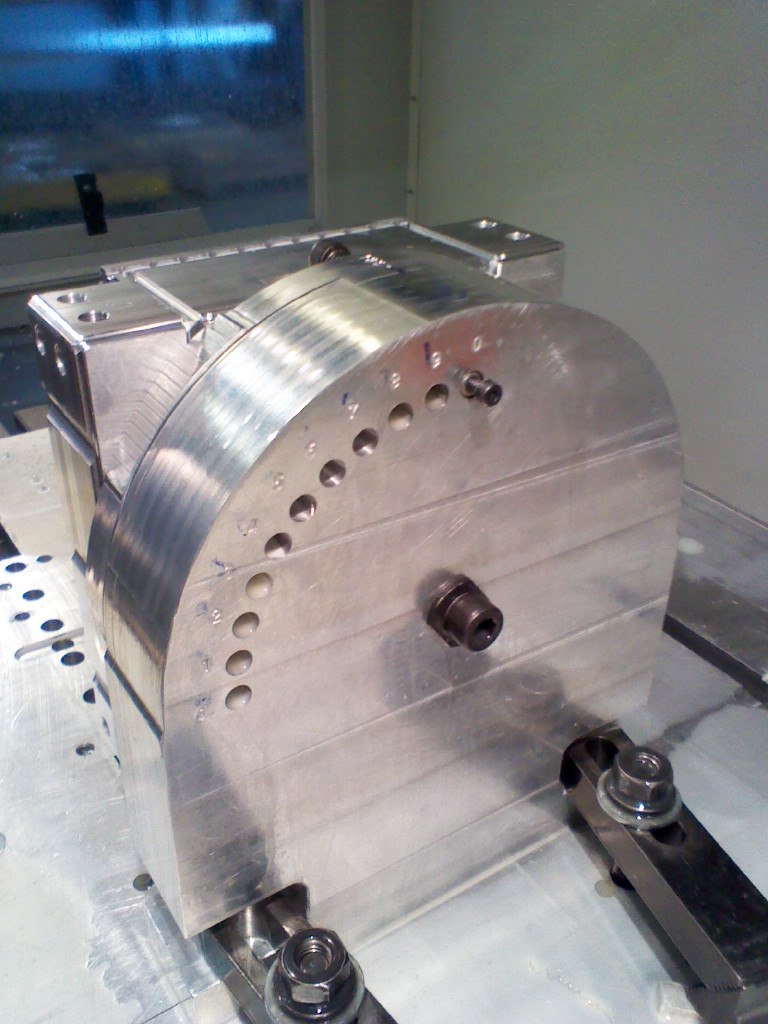 Needed to do alot of side drilling/milling/tapping on our moulds lately.

So I quickly designed and whipped up this custom indexing fixture that allows me to mount almost anything to it.

Face plate has several tooling dowel holes on front side to locate work piece.
On the back of face plate there are 36 3/8 dia reamed holes spaced 10 Degree apart.

Housing has a big 5.0"Dia pocket in the front into which the face plate's hub fits in with 0.001" clearance
Housing also has corresponding 3/8dia reamed holes spaced apart 9 degrees. This allows me to index the face plate with 1 degree increment.

Design time:2 hours, Machining time: 2 hours.
Pictures are here:
Read More