September 23, 2013, 11:07 pm by Eldar Gerfanov (Admin)
I have just uploaded a new release of HSMAdvisor.
I have decided to extend trials every time major releases come out.
This will happen every several months or so.
This release is pretty big. So every one who has not purchased yet gets 30 days more to play with it.
We have material cross-reference tool.
It allows you to quickly figure out material group for a large number of materials. Around 1000 of them.
You can access it by pressing "MORE" button next to material drop-down list.
Here is it looks: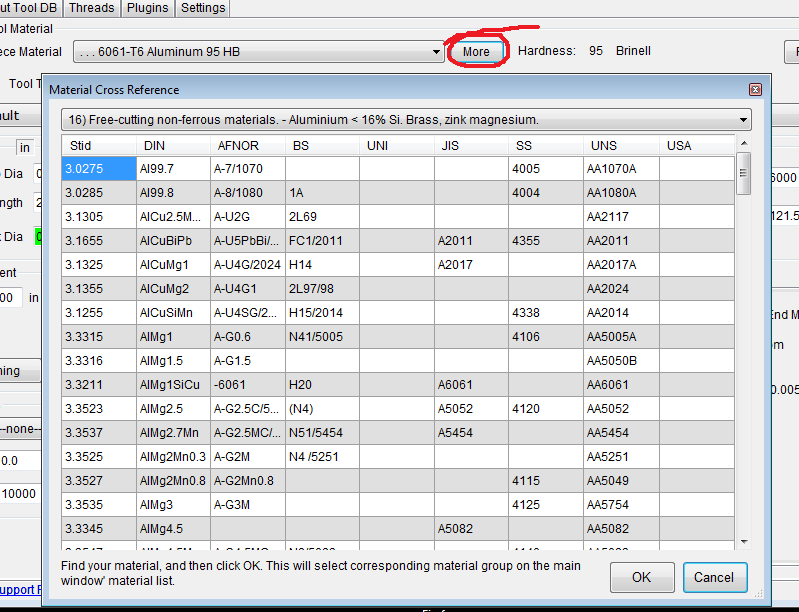 Second Big thing is new tool life estimator.
It allows to show you how tool life reacts to changes in speed, feed rate and depth of cut.
It is a percentage based on normal shoulder milling cut that should equal 100%
Nobody else has this feature- it is absolutely unique to HSMAdvisor and that is in part why i decided to extend trials this time.
Besides tool life gage there is a new tab in results area.
It is called Gages.
It shows important information like what percentage of deflection, torque and machine load we are running at the moment.
It helps to figure out at a glance if something is out of whack.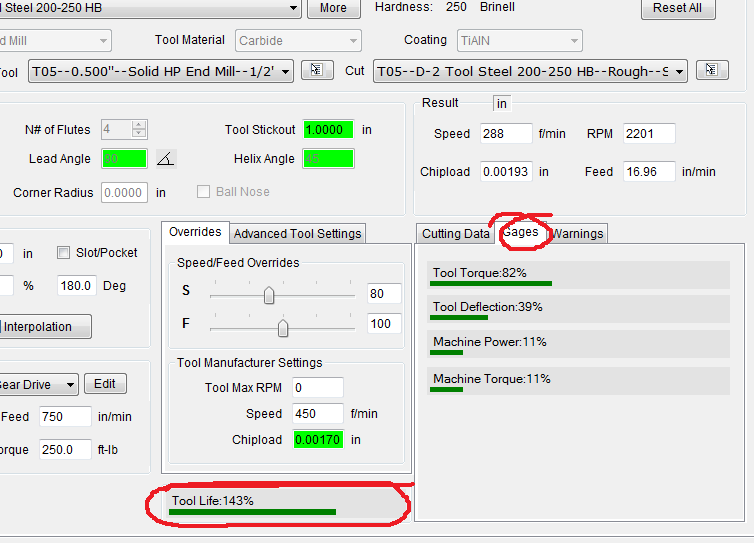 As always feedback is welcome.