March 13, 2014, 8:58 pm by Eldar Gerfanov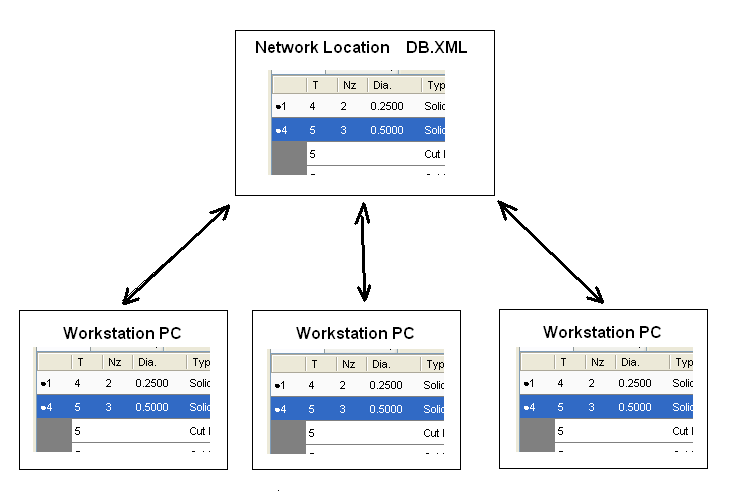 In HSMAdvisor starting from version 0.750 it is possible for sevaral HSMAdvisor seats to share the same tool and cut library (myCutDB).
All you need to do is tell all HSMAdvisor seats where the shared database file is located. And then check "Shared Database" option in settings page.
This will make all seats use this file in synchronous mode.
Which means changes to the DB made on one computer will automatically propagate to other computers as well.
This is how it looks in a more schematic way:
Read More