September 2, 2014, 11:17 pm by Eldar Gerfanov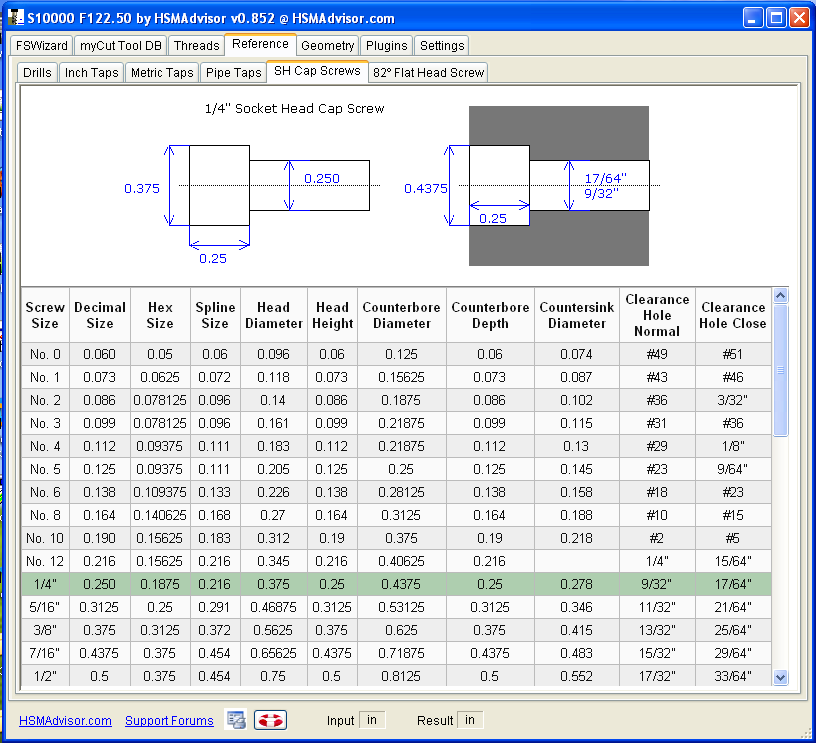 Whats new:
New "Reference" Tab now hosts all old Tap and Drill charts along with 2 new interactive Fastener Head Clearance tables (For SHCS and 82Deg FHS).
New additions to Aluminum, Copper, Stainless and Steel material groups.
Fixed:
Manufacturer Chipload loosing default value in metric mode condition fixed.
Improved Plugin Download workings in "Plugins" page. Now external links do not get broken. Also it works a lot faster too.
So, Let's see what new goodies we got here.
As you see i re-arranged some stuff around.
All data tables are now in "Reference" tab. and all geometric calculators are not in "Geometry" tab
Read More