March 23, 2017, 8:22 pm by Eldar Gerfanov
Out of all kinds of feedback forms on HSMAdvisor (we have Forums, User Feedback and Unistall Feedback) web site the only one I dread opening is the "Uninstall Feedback".
When someone uninstalls HSMAdvisor, on the last step the program asks to provide the final feedback to maybe help us make HSMAdvisor better.
I do not like reading this form very much because it means that would-be users left in some way dissatisfied with the program.
And that really breaks my heart!
Among the most common answers is stuff like "does not support metric" even though IT VERY MUCH SUPPORTS METRIC.
We have, without a doubt, one of the most flexible units system of all machining-related software products.
I guess I have to improve in helping people learn how to use many unit switches within the program.
But the one that stood out is this one:
Quote:
Your software is AWESOME. I'm just uninstalling so I can reinstall on another machine. Thanks for making a great product!
Thank you Jeremy! Really made my day!
Just a heads-up.
Another update is coming this weekend.
I am adding some materials and this threads specification drawing: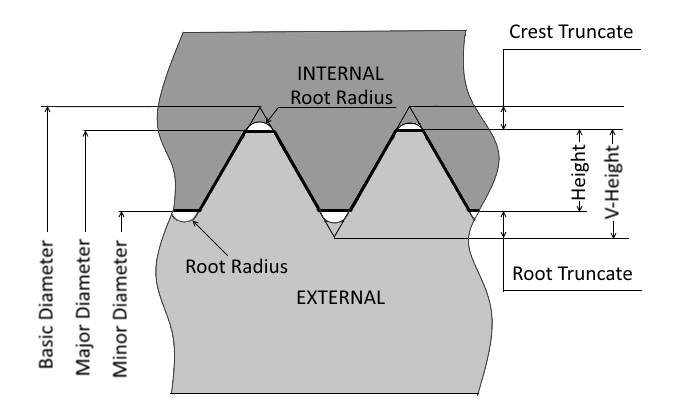 Requested by one of the users, I am sure it will be a big help.