January 23, 2022, 12:14 am by Eldar Gerfanov (Admin)

The long-awaited feature, that has been available on FSWizard for some time now is now available in HSMAdvisor as well!
It is currently in the MVP stage, but now when you log in to HSMADvisor Cloud on both the FSWizard and HSMAdvisor (sharing is only allowed within the same account), the cloud tools are automatically synchronized between the two apps.
Check out the latest version here: https://hsmadvisor.com/download
To enable cloud libraries in HSMAdvisor, please Register and/or Log-in to the HSMAdvisor Cloud in Settings or by clicking on Actions->Cut Cloud->Log-in in the Tool Database tab.
Then select the Tool Library you want to sync with the cloud and go to Actions->Tool Library.
Enable the "Sync with HSMAdvisor Cloud" option.

Synced tools are now available on both apps: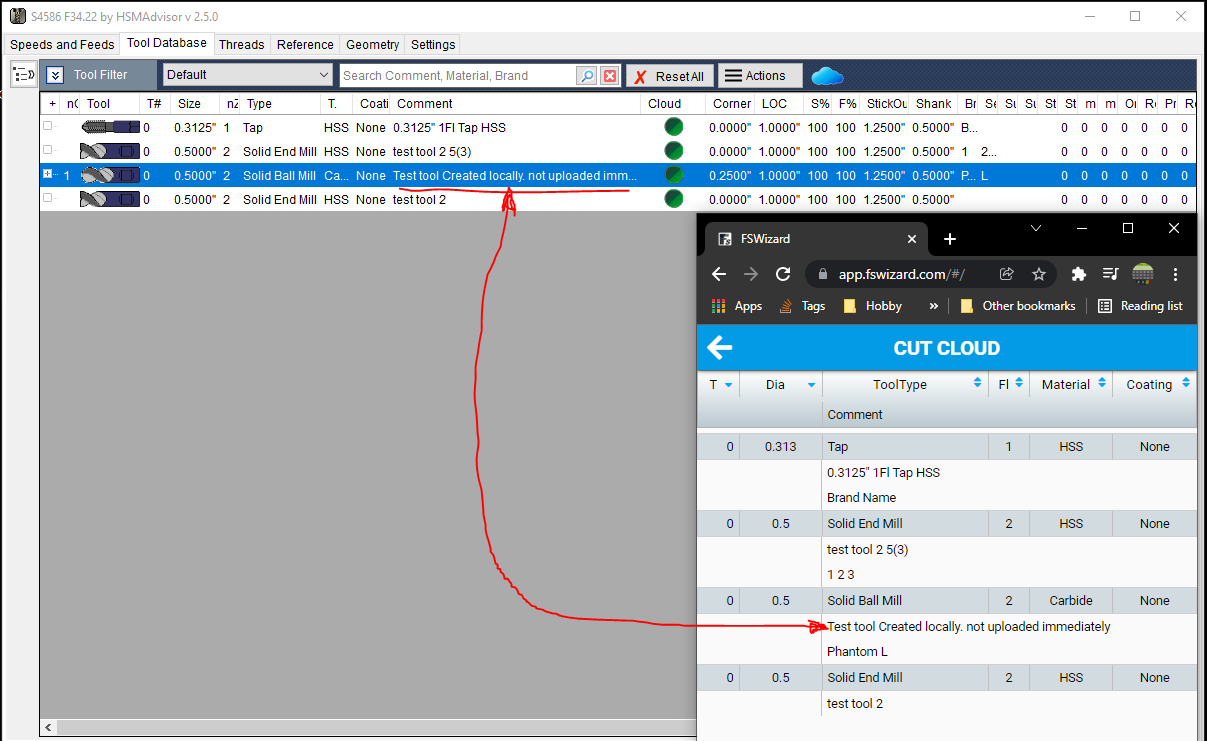 Also, a couple of materials were added:
AISI431, 1.4057, X17CrNi16-2 (QT800 and QT900)
Aluminum 3.1645; EN AW-2007
AISI4820 (1.6587, 18CrNiMo7-6)
Please make sure to send me any feedback you have on this or other issues!