September 3, 2016, 11:02 pm by Eldar Gerfanov (Admin)
As you may have noticed there have been changes in the look of his very web site.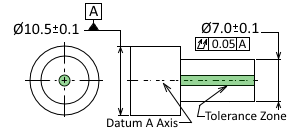 Here is what has been changed and improved:
I got tired of it's old appearance, improved layout and changed styles.
Improved and updated social buttons throughout the website.
Redesigned Reference page and added GD&T Interactive Reference
GD&T Reference has been available in our FSWizard Mobile app and HSMAdvisor Speed and Feed Calculator for some time now and adding it to this website was a next logical step.
There is more changes coming. But i will not tell you what those are because competition is watching :)
By the way...
When you find useful information on this website, please help others too and share it with your peers using the new social buttons!
This mainstream "social" thing has been overlooked by me in the past and not many people are aware of our great software and resources for machinists.
Spread the word and help this project do even better!