November 5, 2018, 2:44 am by Eldar Gerfanov
Phew!
That was more work than I thought!
I have decided to upload the new HSMAdvisor Release Candidate here.
Please check out the attached screenshot: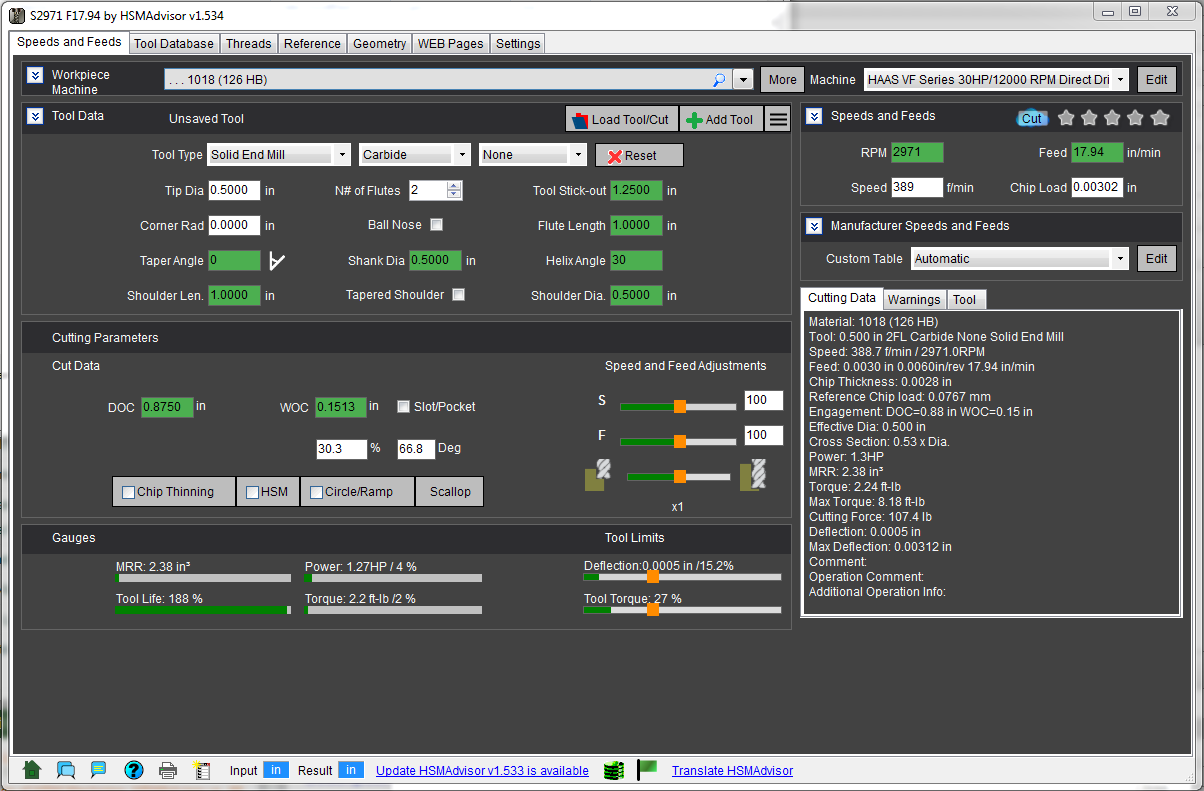 Dark is the default sceme. But you can switch to the "Light" scheme in settings by uncehcking "Use Dark Theme":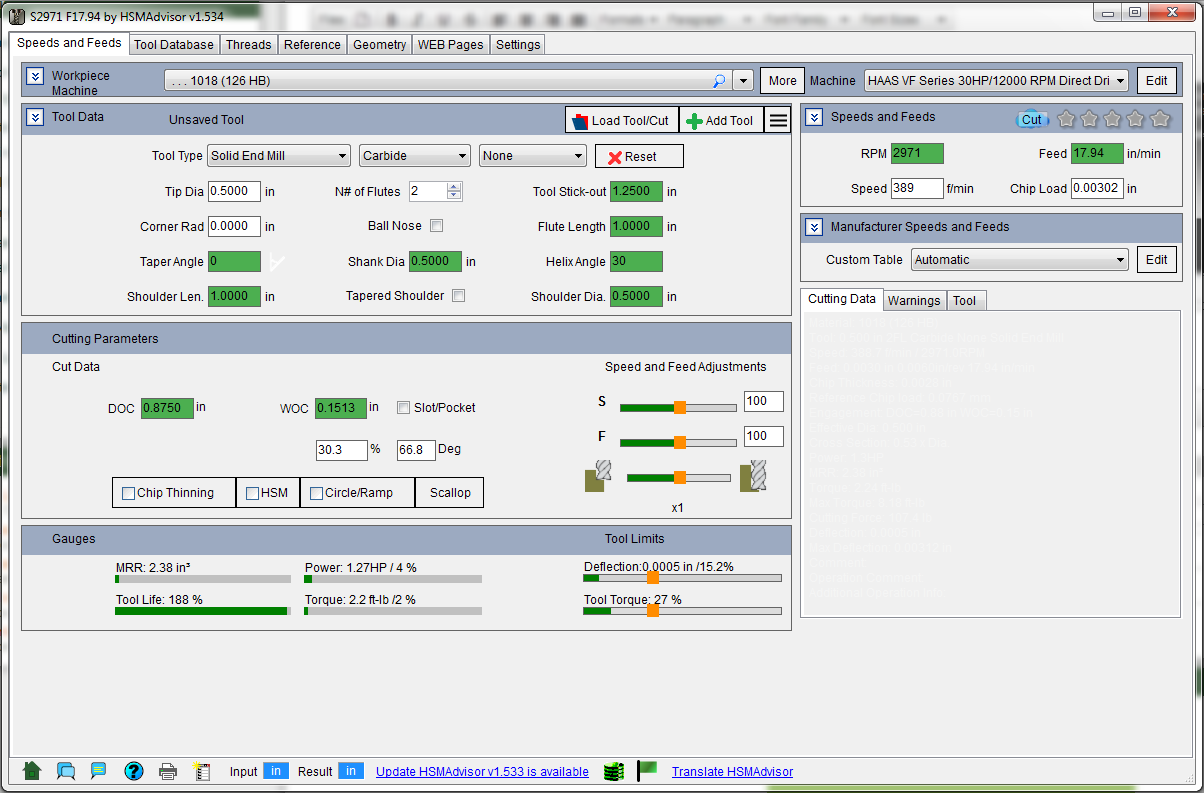 I still have to do some work to the "Light" theme to make things more visually appealing, but i think i did a lot of work with simplification of the UI.
Please find the download link below as this update is not yet available (and will not be) as an official HSMAdvisor release.
Also if you have nay feedback (good or bad) please Contact me!