FSWizard can now print calculation reports right from your browser or device!
Check the app out at https://fswizard.com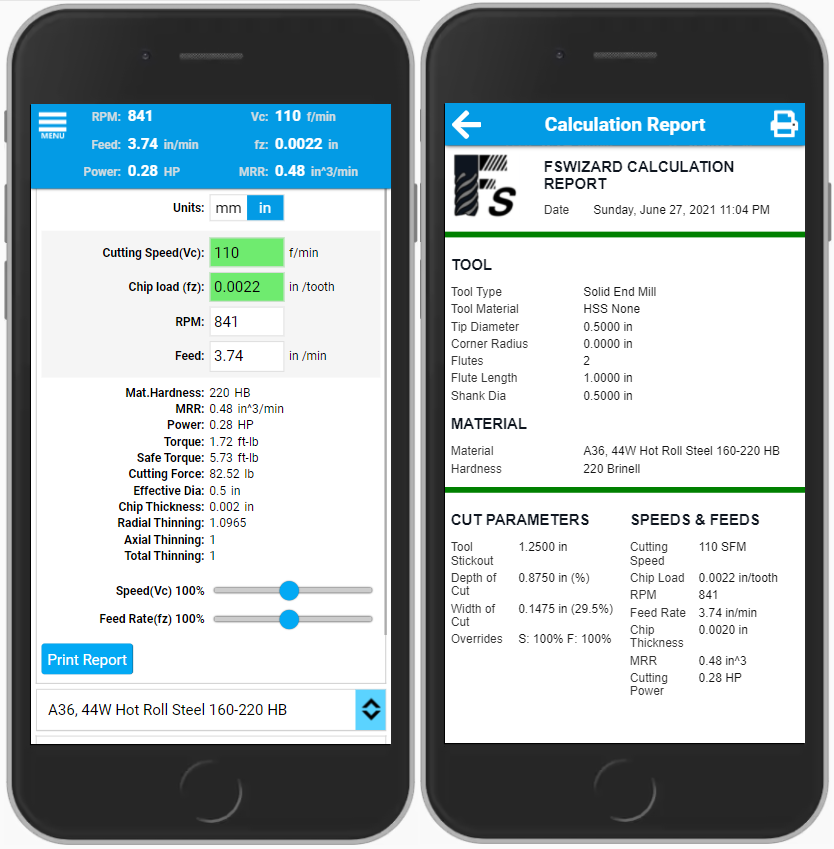 Just go to the Results area and tap/click on the Print Report button.
FSWizard will show the print preview dialog.
Tap/click on the Printer icon in the header, and your OS-specific print dialog will show up.
In other news, I am progressing well on adding Tool Libraries functionality to FSWizard.
This is going to be a long-awaited and huge update!
Cheers!