Ever since getting my benchtop CNC running, I have not been very happy with the lack of manual control over overrides and buttons.
This DIY Engineering video gave me a great idea: build one myself.
I wanted the smooth speed and feed overrides, so I decided to not go with HID device, but instead with a full serial control paired with a custom plugin on the UCCNC side.
Here is the Fusion design of the enclosure: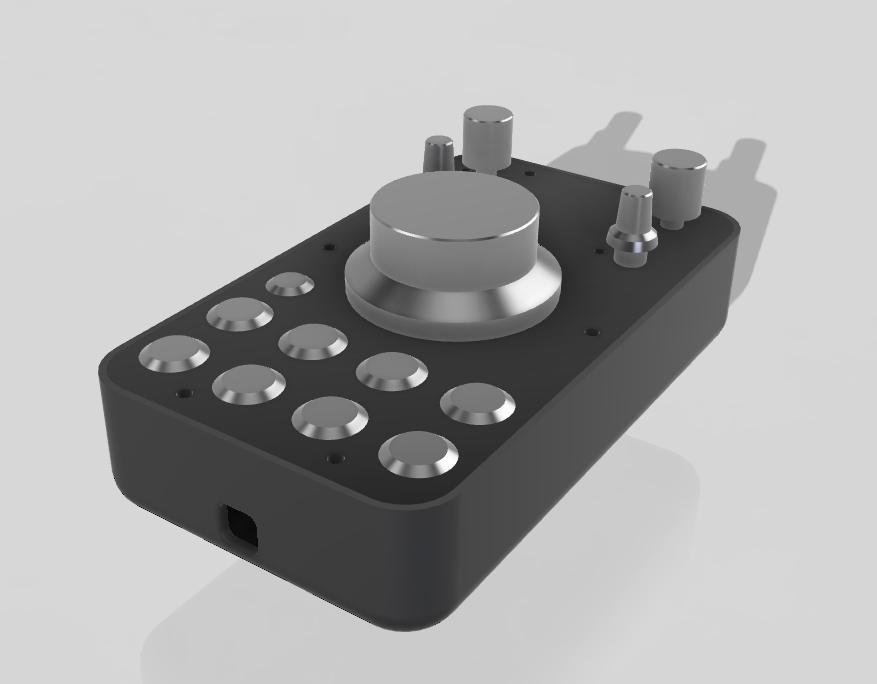 And here it is 3D-Printed.
Acrylic face engraved from the back side and painted.
And all buttons and controls mounted: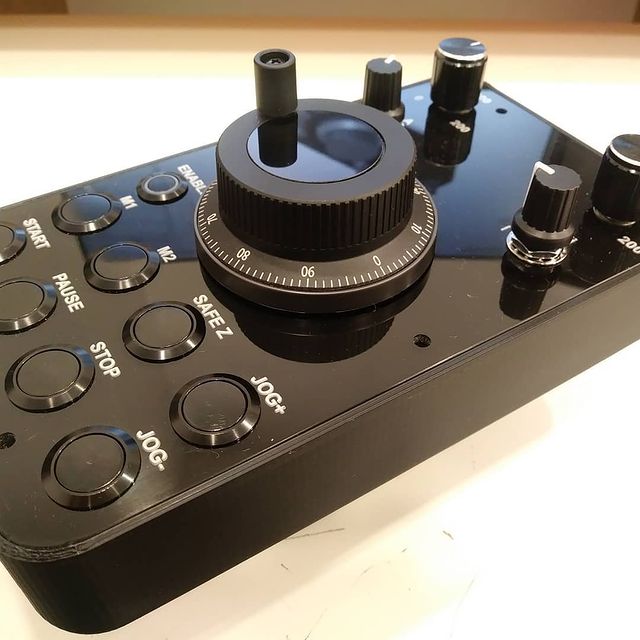 All I have to do now is wire the Arduino board, program the plugin, and test it!
Update:
Here is the video of the pendant in action:
Design Files:
Hardware Acquisition (Amazon)