HSMAdvisor Machinist Calculator is now sporting the new even cooler look!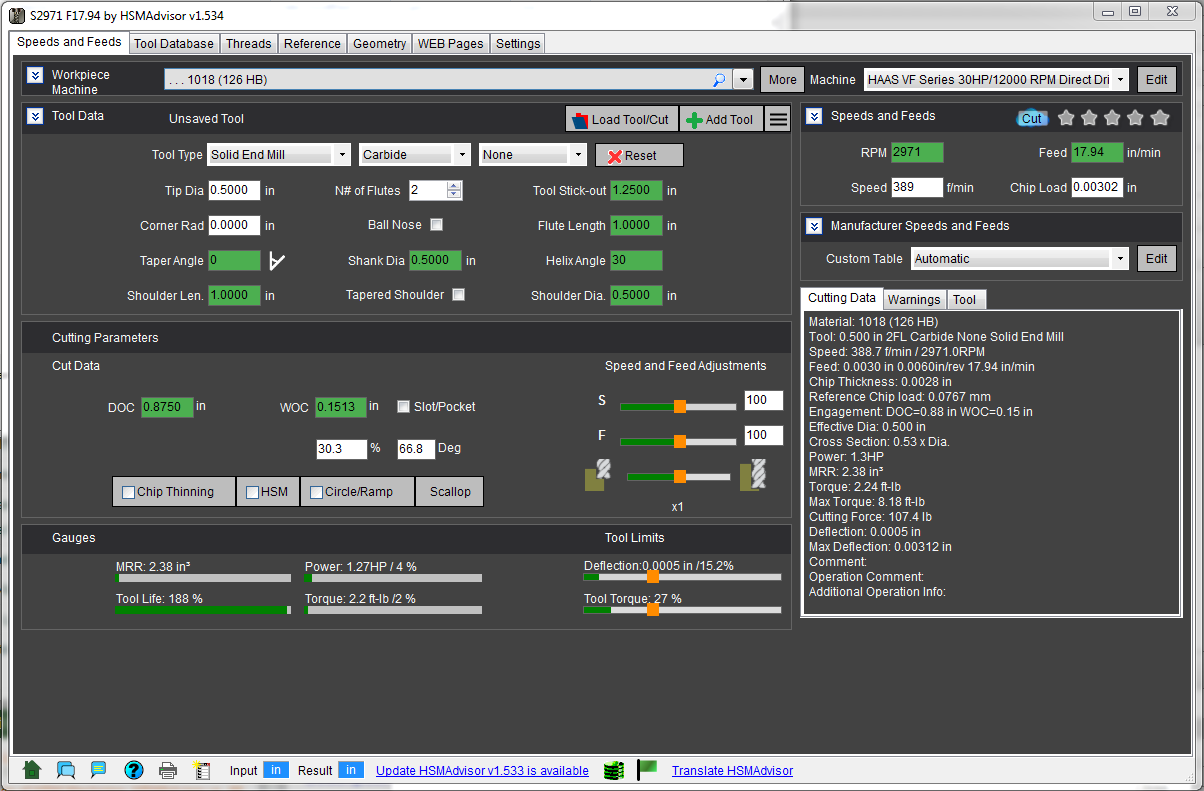 Check out the new version over here: https://HSMAdvisor.com
Comments:
No Comments posted yet, be the first one!
© 2009-2018 Eldar Gerfanov. All Rights Reserved.
© 2009 Eldar Gerfanov. Materials on this site are presented as is and are mostly for educational use.
You may freely reproduce information presented herein without any consent from me, provided you include link to this site.
In case when i am not the copyright holder, you may want to contact proper owner of material. Anyway, they are freely available on the Internet.
If you hold the copyright right for any of the materials on this site and want them removed, please contact me here