IF you were wondering if i had fallen of the face of the earth, here is what i was up to.
I have been developing a new cleaner look for HSMAdvisor (see the attachment).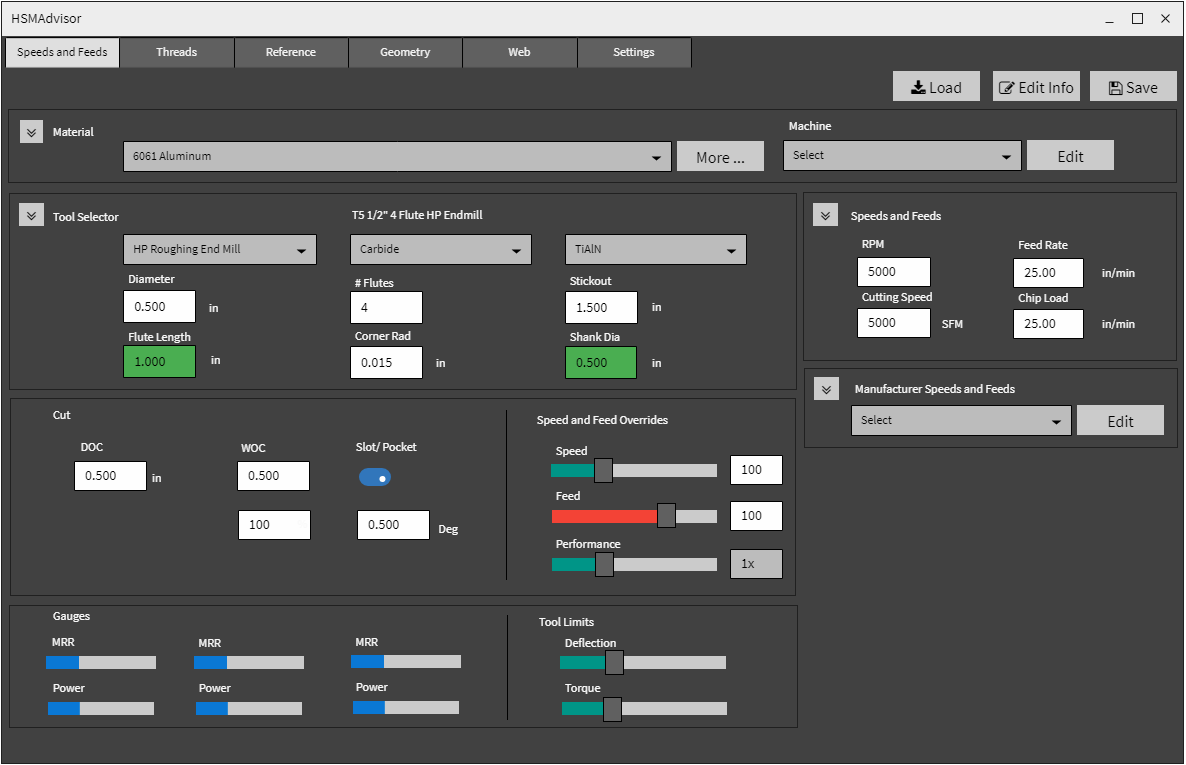 First thing you notice is the Dark background color. I plan to make that the new default background.
The color theme will be configurable to appeal to those who want to stay on the light side.
Label positioning will change to above the input fields, because it seems to make it easier on the eyes to associate the label and the field.
The Tool and Cut drop-downs will be removed along with the "menu" buttons on the right of them. Tool and Cut selection will be moved to "Load Tool/Cut" buttons.
I believe the Load Tool/Cut dialog to be the better option.
Tool Limits and Speed and Feed Overrides expandable panels will be merged with Gauges and Cut Data panels respectively.
This will further lighten up the interface.
Soon I will publish a test version for our users to try out before i make it an official update.
Do you have any feedback on the changes I am making?
Make it known, because it is supposed to be done for your convenience!
Best regrards!