I have done quite some work on HSMAdvisor in the last couple of weeks.
Let's just cover real quick the new things in this update.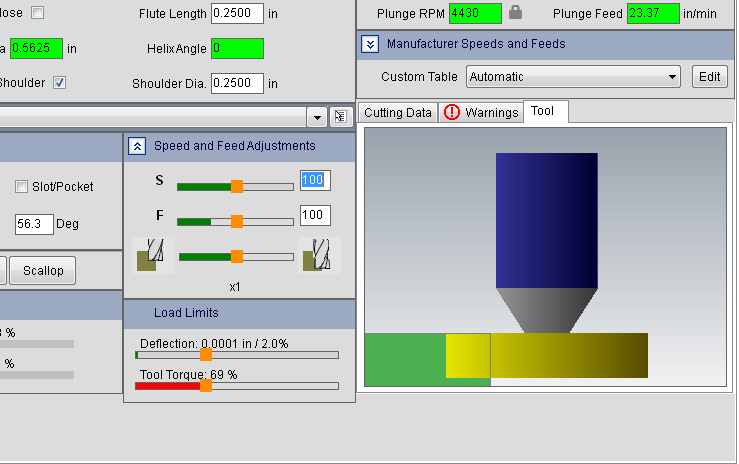 New Shoulder Diameter field
You can now use Shoulder Diameter field to account for T-Slot and Woodruff cutters reduced neck.
Also the deflection calculation and torque limits this functionality relies on this have been updated and improved.
Yep, HSMAdvisor now takes into account reduced neck of the cutter and warns you if it is close to snapping off!
Reordering Tool Libraries 
To re-order your tool libraries, just go to Tool Database page and right-click on any tool library tab.
Then select "Reorder Tool Libraries" and use arrow keys to move your libraries up and down the list.
New Speed and Feed Overrides sliders
All sliders in the Speeds and Feeds Adjustments are have been improved to match the rest rest of the adjustments sliders in the app.
Best regards!