Trial Reset For Everybody!
I have just uploaded another update to HSMAdvisor. You can download the updated version over here -> http://hsmadvisor.com/index.php?page=Download
This update resets trials on ALL unlicensed computers.
In it i addressed some of your concerns  regarding readability of the screen.
A qualified committee, consisting of me and my lovely wife, who no-doubt has better taste than me, decided upon the new screen layout.
Behold: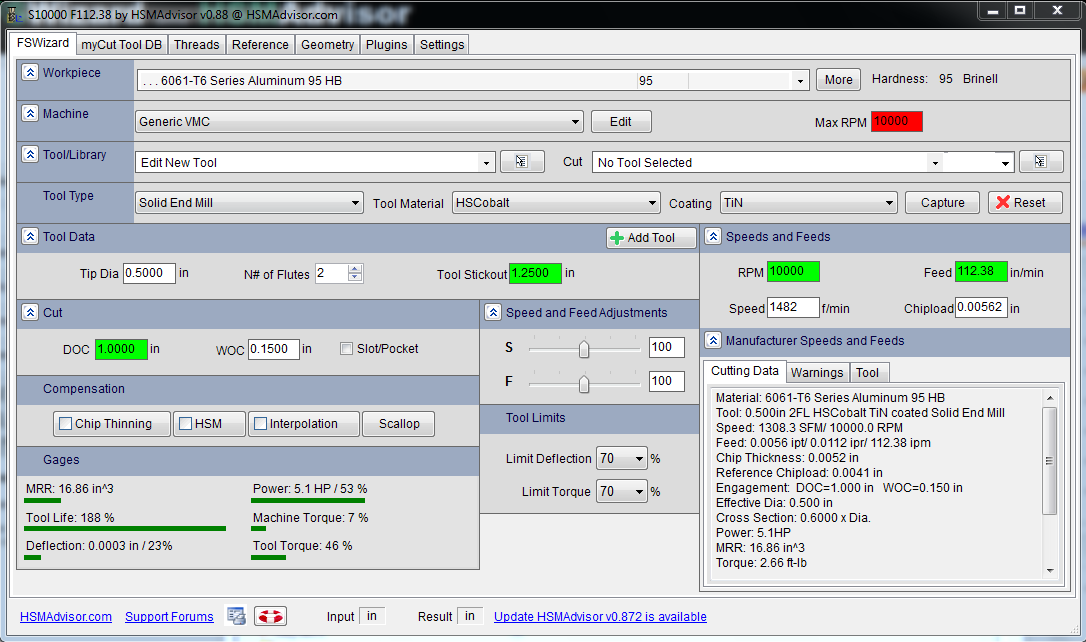 Basically i am returning to the old layout where controls are grouped in blocks and not in rows like in previous version.
Please let me know if you have any feedback and want something improved upon!
Other new things in this update include 2 new high performance coatings - nACo and nACRo.
Also in this update i improved licensing by granting floating license holders a grace period when they are unable to connect to the server.