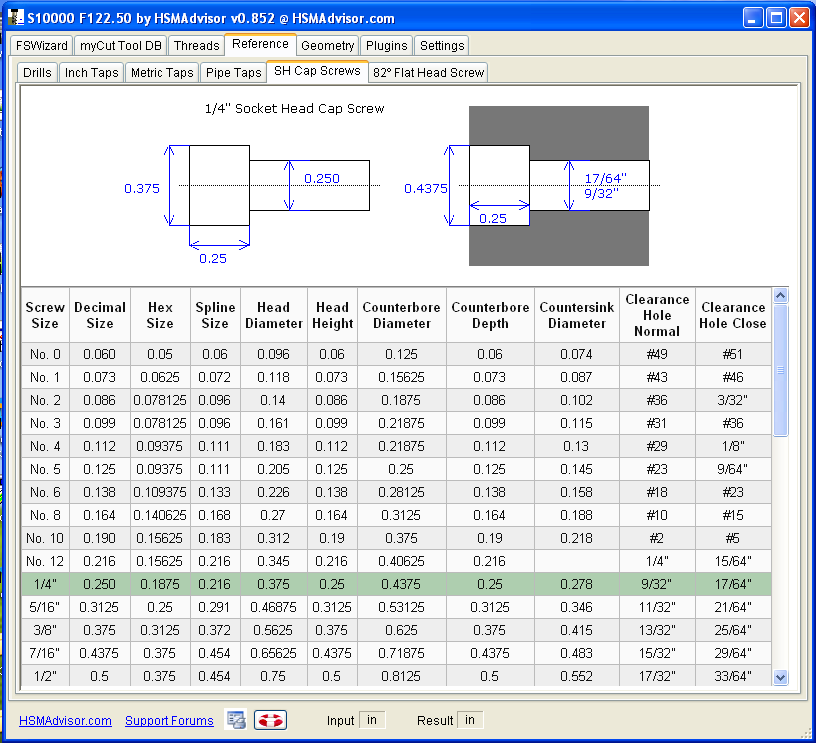 Whats new:
New "Reference" Tab now hosts all old Tap and Drill charts along with 2 new interactive Fastener Head Clearance tables (For SHCS and 82Deg FHS).
New additions to Aluminum, Copper, Stainless and Steel material groups.
Fixed:
Manufacturer Chipload loosing default value in metric mode condition fixed.
Improved Plugin Download workings in "Plugins" page. Now external links do not get broken. Also it works a lot faster too.
So, Let's see what new goodies we got here.
As you see i re-arranged some stuff around.
All data tables are now in "Reference" tab. and all geometric calculators are not in "Geometry" tab
First comes the Socket Head Cap Screws head dimensions, counter-bore and clearance hole sizes: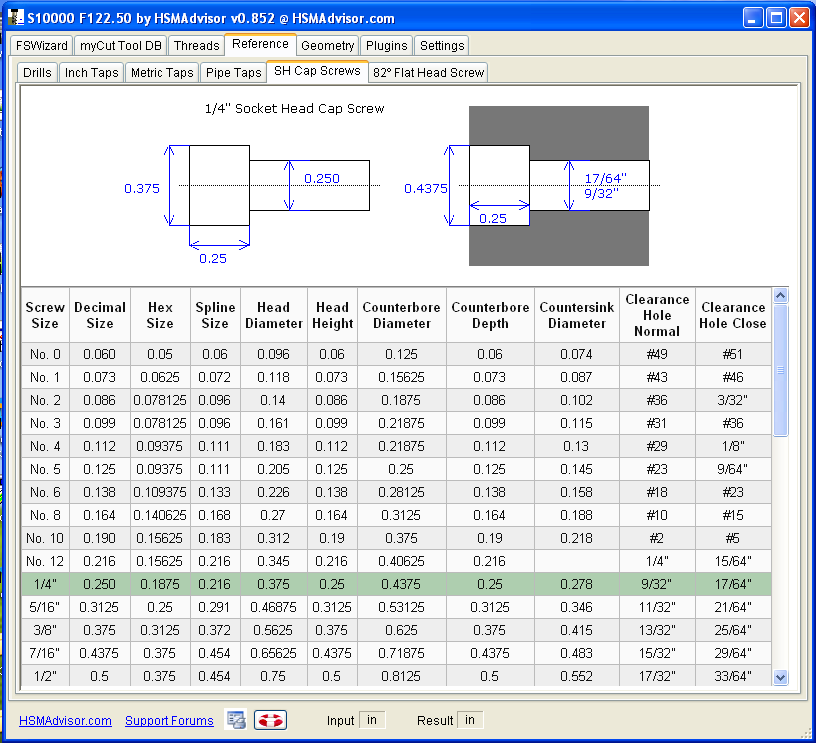 Next i added 82 Degree (imperial) Flat Head Screw reference table, complete with head, countersink and clearance sizes: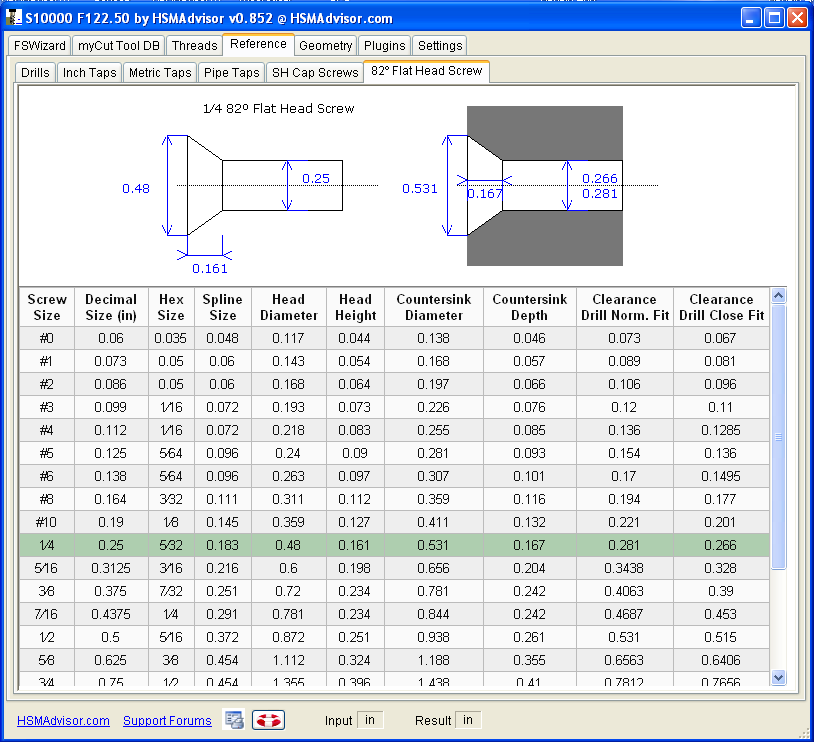 With both tables you can click on any row to have most useful formation brought up on a drawing on top of the table.