I have just uploaded a pretty big update to HSMAdvisor. Check it out on DOWNLOAD page!
In this update i have completely redesigned the way Tool and Cut Drop-Down lists work.
Now Information is diaplyed in neat columns and rows. Rows also alternate in color.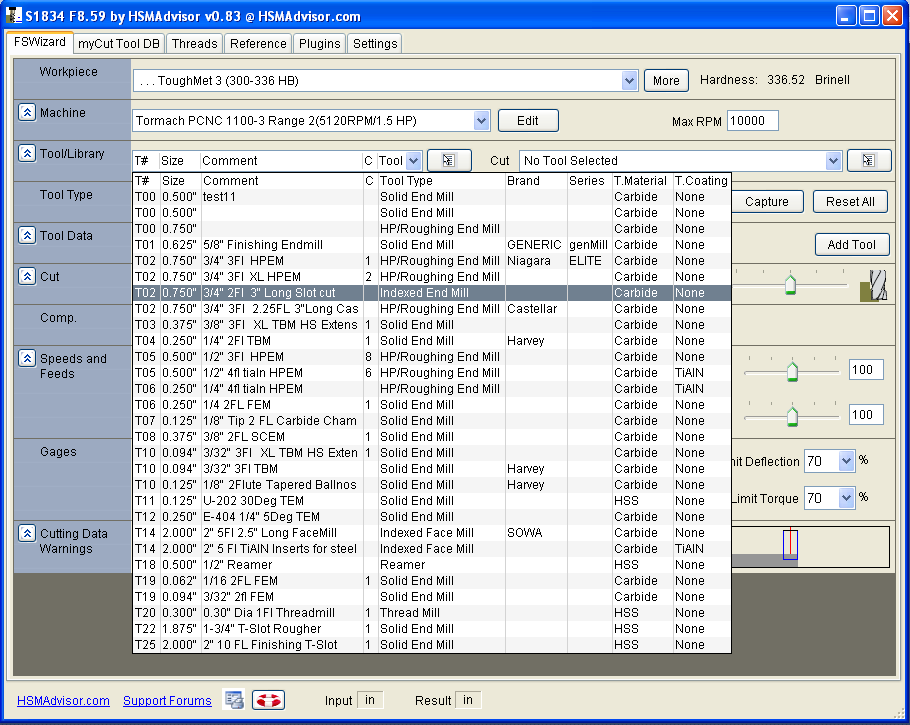 But wait, there is more!
You can also now change the order and the type of information displayed in these Drop-Down lists!
Just Right Click on either Tool or Cut DropDown list to choose the visibility of any column: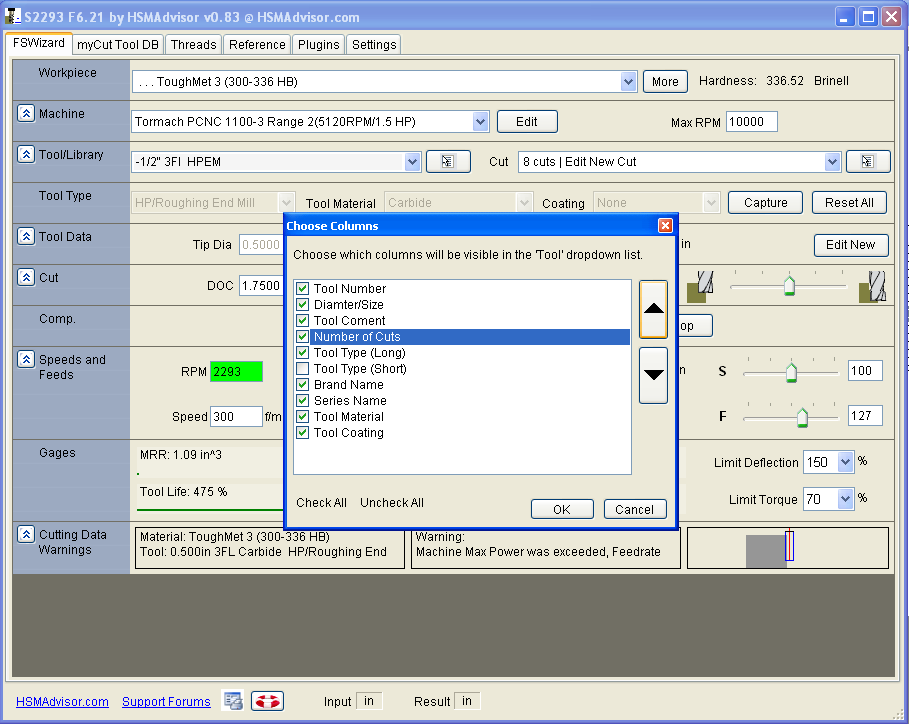 You can use Up and Down buttons to re-order columns in a way that pleases your eyes.
New Things:
Redesigned Tool and Cut dropdown lists on the FSWizard page
Ability to not only choose the kind of data displayed in the lists, but also order of columns.
Added "Generic" switch to the Tool Information Dialog that allows to create tools with editable cutter geometry (can change things like diameter, flute lengths etc.)
Added NITRONIC 50-60 and ToughMet 2-3 to material list.
Improved Things:
Fixed faulty in/mm conversion for saved metric cuts
Adjusted cutting speeds for some stainless steels