This update resets trial counter back to "30 days left"!

New Things:
New Reference Tab
I am starting to port geometry calculators found in FSWizard:Mobile app to HSMAdvisor.
You will be able to find them in ths tab. For now i have added 3 calculators: True Position, Bolt Line and Bolt Hole
Ability to Download and save ALMOST any web page as a plugin.
Improved Things:
Improved Scaling and layout when using larger Windows Font Size and lager App Font size.
Changed position of several controls withing the app to improve usability.
Now lets look closer what has changed....
New Reference Tab will have all the handy calculators found in FSWizard:Mobile
For now i only had time to add 3 of them: True Position, Bolt Hole and Bolt Line Calculators.
Eventually i will add remaining ones as well.
This is how it looks now: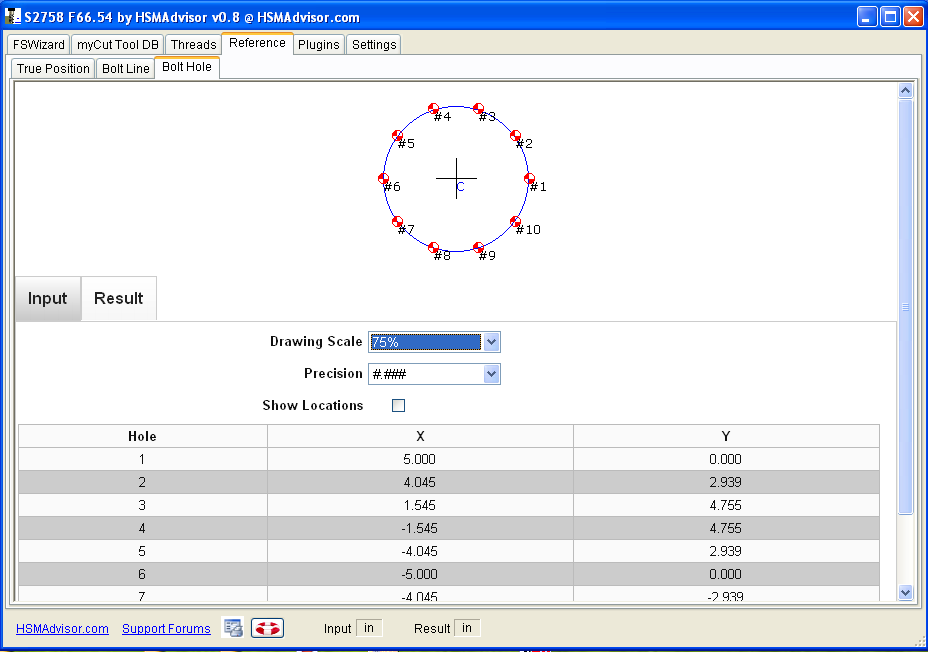 Also Plugins Tab now has functionality so Download and Save webpages to your computer, so they are always available offline.
There is now an address bar on the bottom of the screen
If you enter URL address and click go, you can load website in a new tab.
You can save it as one page by right-clicking on corresponding tab and selecting "Save Page on Disk"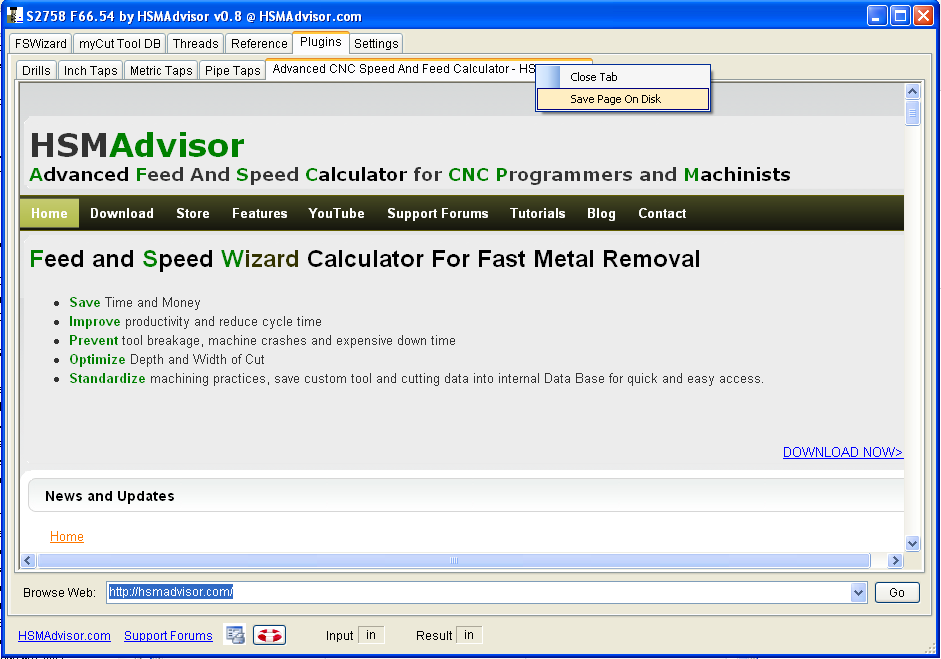 Alternatively you can save your webpage in ".mht" format using Internet Explorer into HSMAdvisor\plugins\ folder.
Next time you launch HSMAdvisor, your saved web page will show up in Plugins Tab.