August 28, 2016, 12:22 pm
I have been several times asked to add a right-angle triangle to the Geometry calculators list.
And every time i dismissed the idea because there is already an oblique triangle calculator, which works exactly like a right-angle if you set one angle to 90 degrees.
Basically i was being lazy to add it because i felt like users of my software should not be so lazy and use the Oblique triangle calc instead...
Finally someone asked for the Right Triangle in the new Suggestions form (the blue balloon on the bottom task bar) and having no way to contact the author (suggestions are anonymous) i have decided to finally implement the damn calculator!
So. Enjoy, guys!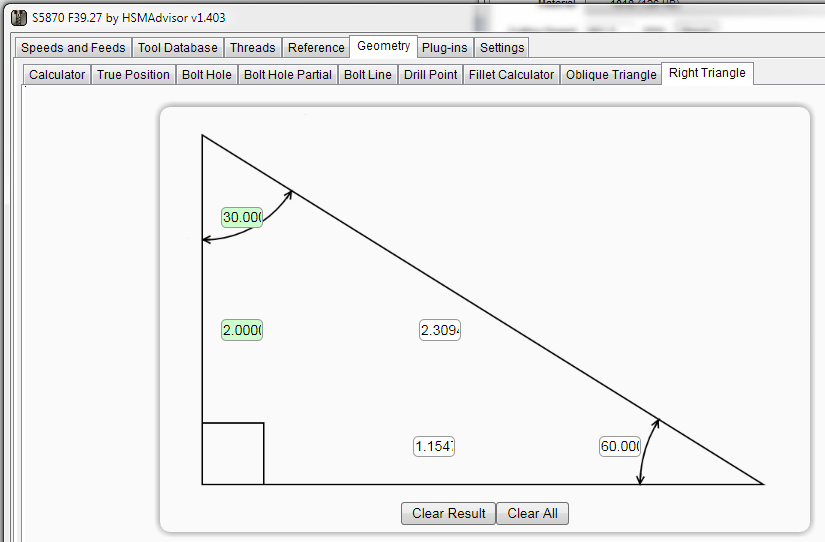 Also in this update I fixed one glitch with the S&F Calculator as well.
You can download the update over here: http://hsmadvisor.com/