Better Material Cross Reference
Yes you can now use HSMAdvisor with non-US/UNS material standards!
Our users have asked for better integration between HSMAdvisor's built-in Materials library and the thing called Cross Reference table and finally here it is!
Now when you click on the "More" button next to the "Material" drop-down list...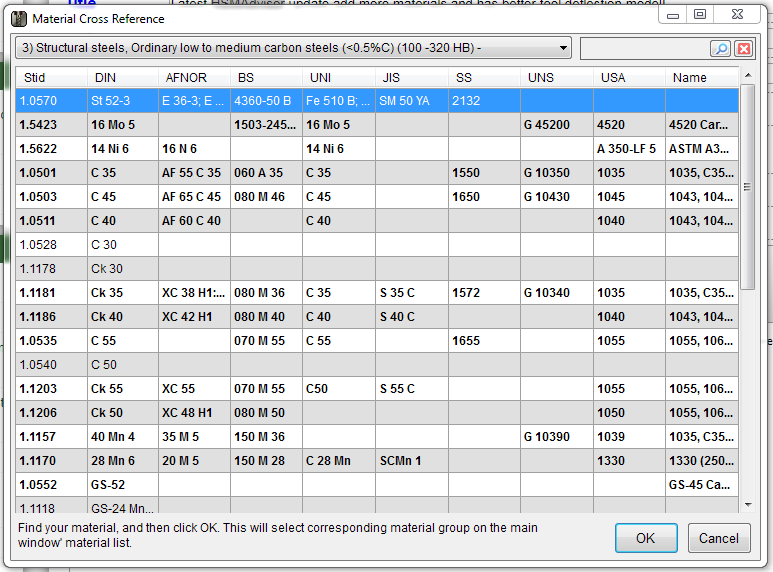 ... the updated Material Cross Reference dialog appears.