January 23, 2017, 5:41 am
Check this out, guys.
Been working on this for the past couple of weeks: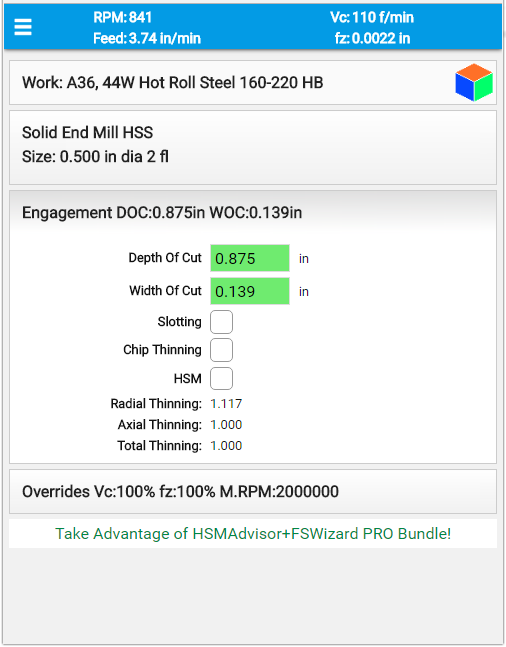 New FSWizard Speeds and Feeds Calc will have not only modern improved design. But latest tools and materials.
Special attention is being paid to have it produce EXACTLY the same results as our HSMAdvisor desktop app.
It is not complete yet, but it is almost there - making it catch up to the latest HSMAdvisor code is a big job.
The new calculator will replace our online calculator as well.....
Yes, you heard that right! You will be able to run exactly the same FSWizard Speed and Feed calc on your mobile phone, desktop and even Windows Mobile.
Heck, it will even work on Mac!
Best of all, it will be published as an update to our existing apps, so our existing customers will not have to buy an upgrade, unlike what some other "Machinist Calculator" has done in the past.
I will keep you posted.
Cheers!