Since my garage/shop has a limited workspace, I have long wanted to upgrade the big and clumsy computer I used to drive my little Prolight desktop CNC to something more elegant and convenient.
TL;DR: You can read about the printing settings and download files on Thingiverse: https://www.thingiverse.com/thing:4754968
Here is the shared Fusion Project: https://a360.co/36UhI15
After quite a bit of googling, and testing the UCCNC control software that i already have I decided to re-use my old Z83 mini-PC with Intel Atom processor.
Then I ordered a SunFounter 10.1" touchscreen monitor with a nice resolution of 1200x800 from amazon.
Since the display does not come with an enclosure I decided to design one myself.
A good opportunity to dust off my 3d modeling skills: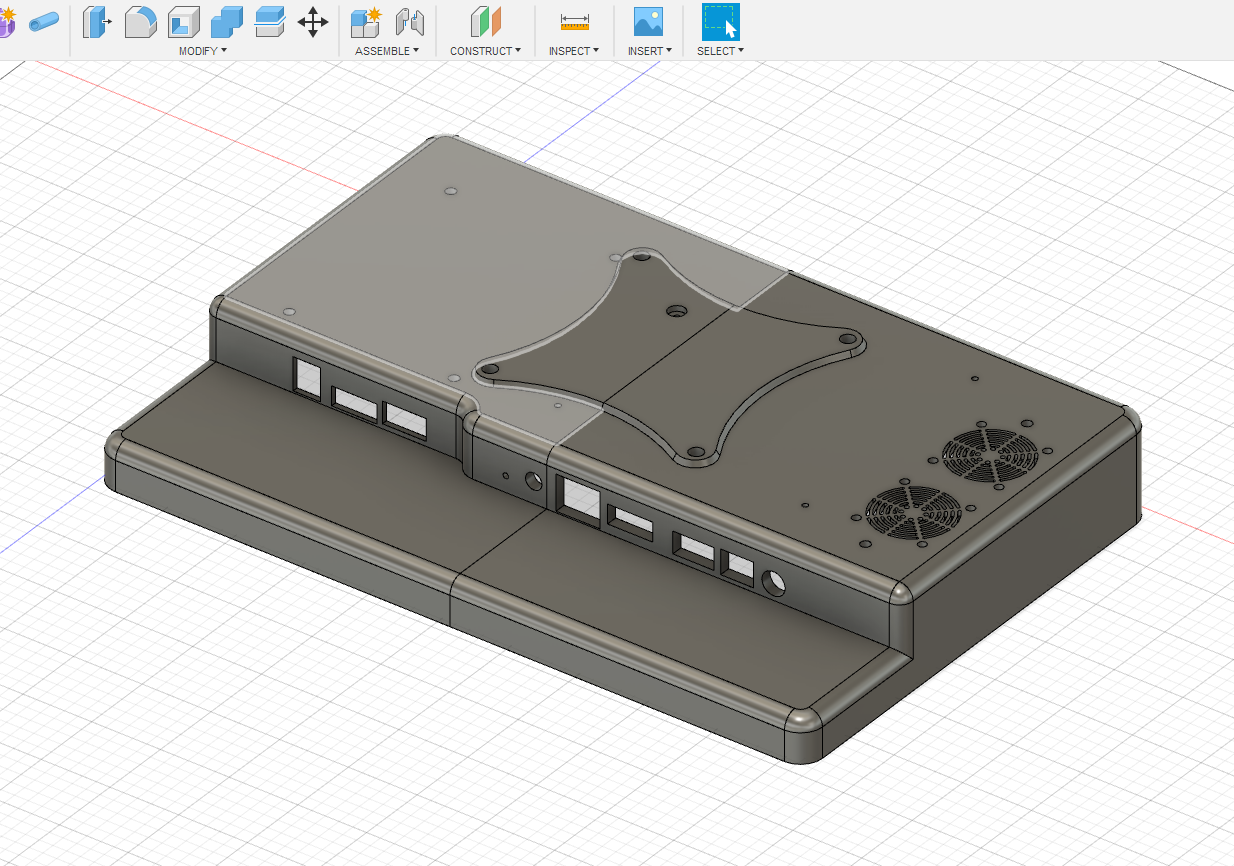 My Creality Ender 3 Pro printer does not have enough work area to print the whole enclosure in one go, so I split it into 2 pieces and printed them separately: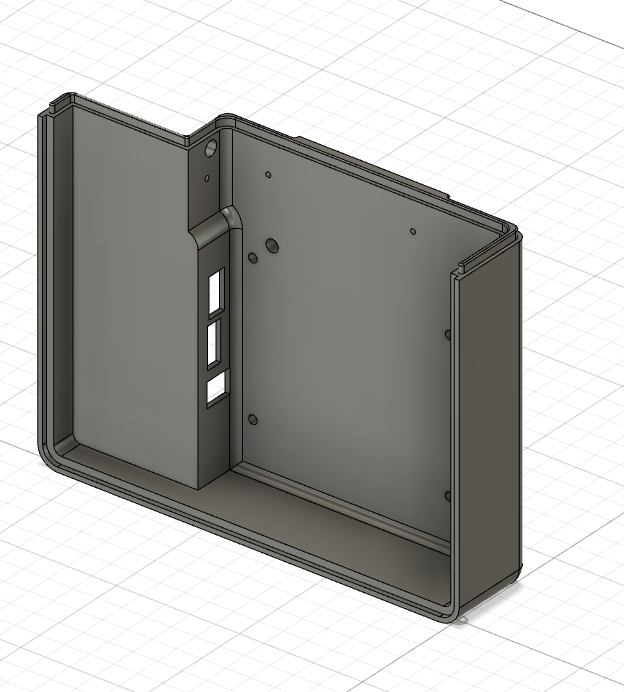 Using fairly aggressive printing settings and 24 hours (and one 1/3 complete failed print) later I had both parts in my hand.
Softened the joint over an electric stove and joined them together.
Then used a soldering iron to weld the seam with the same PLA plastic I used for printing.

I had some brass inserts laying around, so I used those in places where components needed to be screwed to the enclosure.
Here is the top view with the mini-pc already mounted inside.
The CPU sink on it gets rather hot, so I installed 2 30mm fans to circulate the air out of the enclosure. Powered by its own USB port.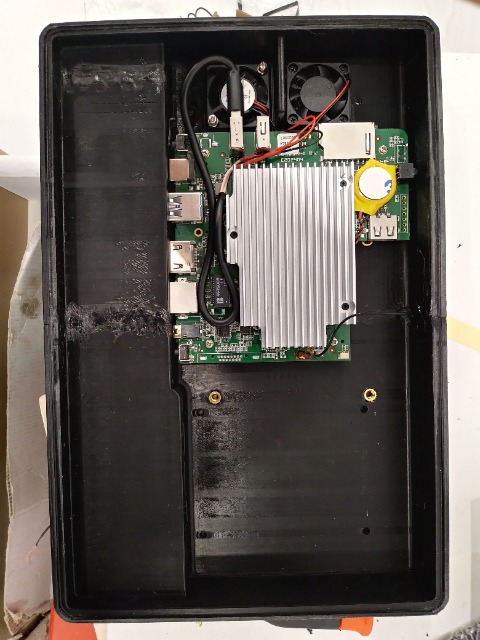 Then simply connected the touch cable to a USB port and dropped the touchscreen assembly into the enclosure.
Fixed it with 4 screws from the backside.

Here is how the whole finished assembly looks from the back: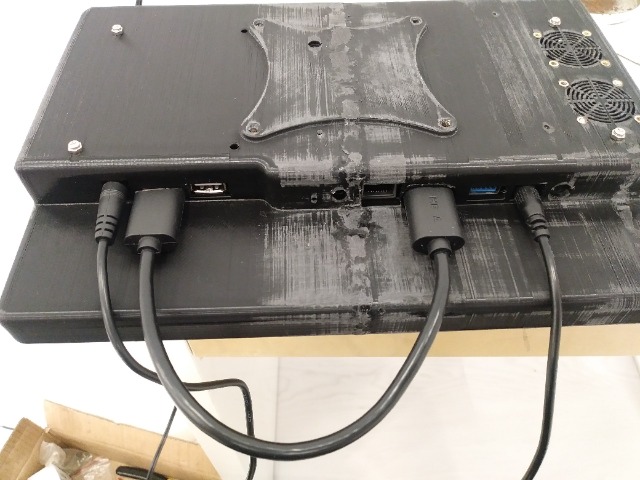 IT'S ALIVE!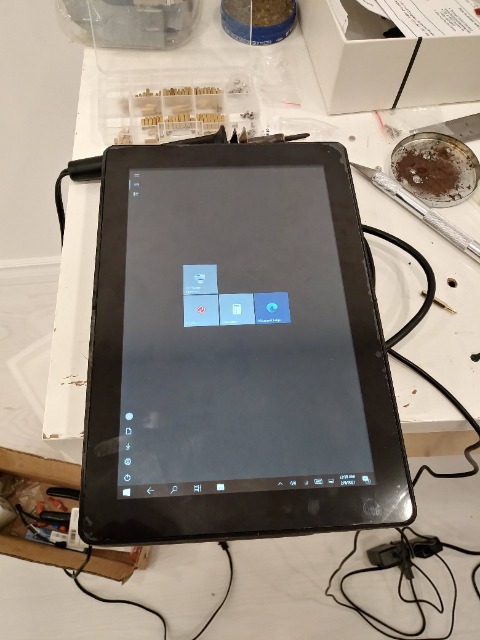 The thing to do next is to install it on the machine with some sort of quick-change bracket. LCD screens do not like freezing temperatures too much so I will not be leaving this one in my garage for the winter.

I am still debating over buying a pendant with a jog wheel.
Maybe I will convert an old computer mouse to work like an MPG.
Cheers!
Do make sure to stick around for the ATC project update!