New and Improved HSMAdvisor v0.77 Goes On Sale!
April 16, 2014, 10:53 pm

Article Summary

Eldar Gerfanov

April 16, 2014, 10:53 pm

admin

April 19, 2014, 12:13 am

8788

Public

by Eldar Gerfanov

Author Summary

admin

Eldar Gerfanov

Admin

Sat August 15, 2009, 4:00 pm

46

Fri September 22, 2017, 11:10 pm
Happy Good Friday and a Happy Easter!
It has been over one month since the last sale. And i would like to kick this one off by releasing the latest improved version of HSMAdvisor.
Starting Today all HSMAdvisor licenses are on 25% discount!

Well, i actually released it a day ago. Just could not hold it to my self and wanted to share it with all the customers who are anxiously awaiting for something new!
As i mentioned before, in this update i completely redesigned the Speed and Feed Calculator's interface.
Typical workflow would consist of filling up all available information top- to bottom.
The most important input fields are now located on horizontal panels.
Each panel has a name and carries a certain set of data: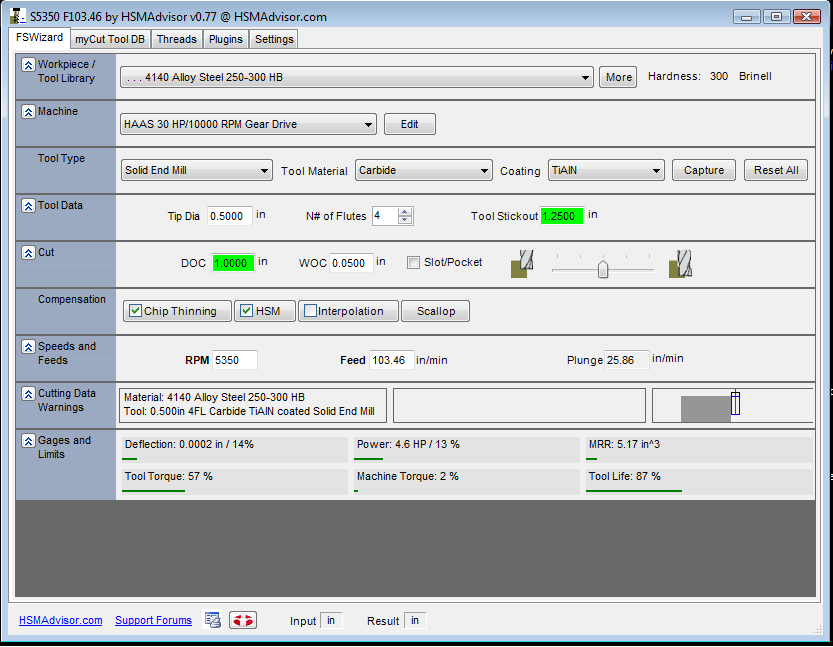 But wait, there is more!
Most panels can now also expand revealing all the secondary less important fields that you can use for fine-tuning your calculations: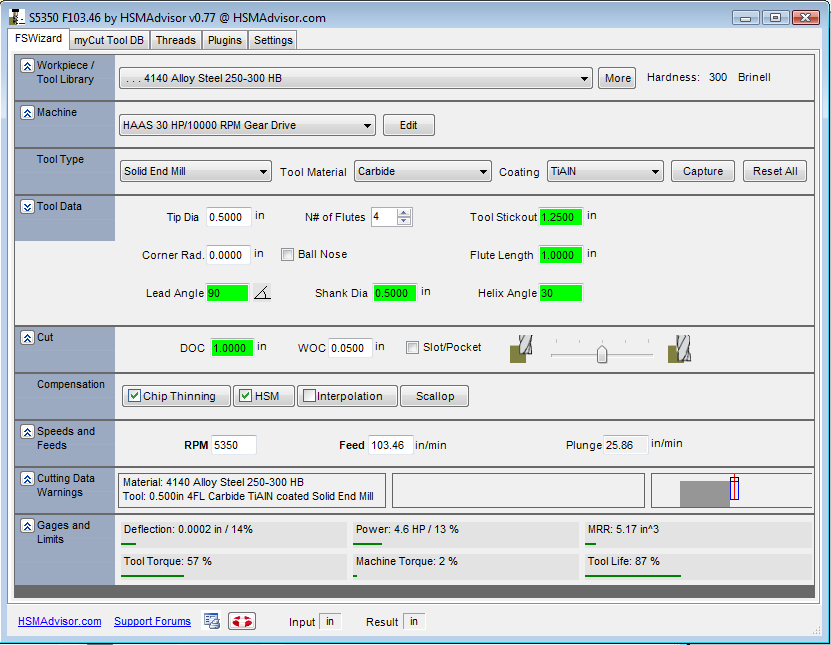 Again starting NOW you can get any HSMAdvisor license at 25$ discount
--Eldar Gerfanov