More Materials in the latest FSWizard Online update!
September 17, 2017, 3:03 pm

Article Summary

Eldar Gerfanov

September 17, 2017, 3:03 pm

admin

November 27, 2017, 8:44 pm

946

Public

by Eldar Gerfanov

Author Summary

admin

Eldar Gerfanov

Admin

Sat August 15, 2009, 4:00 pm

5

Sat February 17, 2018, 1:07 pm
Howdy everybody!
I hope you guys enjoyed your weekend.
Mine was a productive one.
FSWizard Online has had a big update and now Materials list contains all material groups: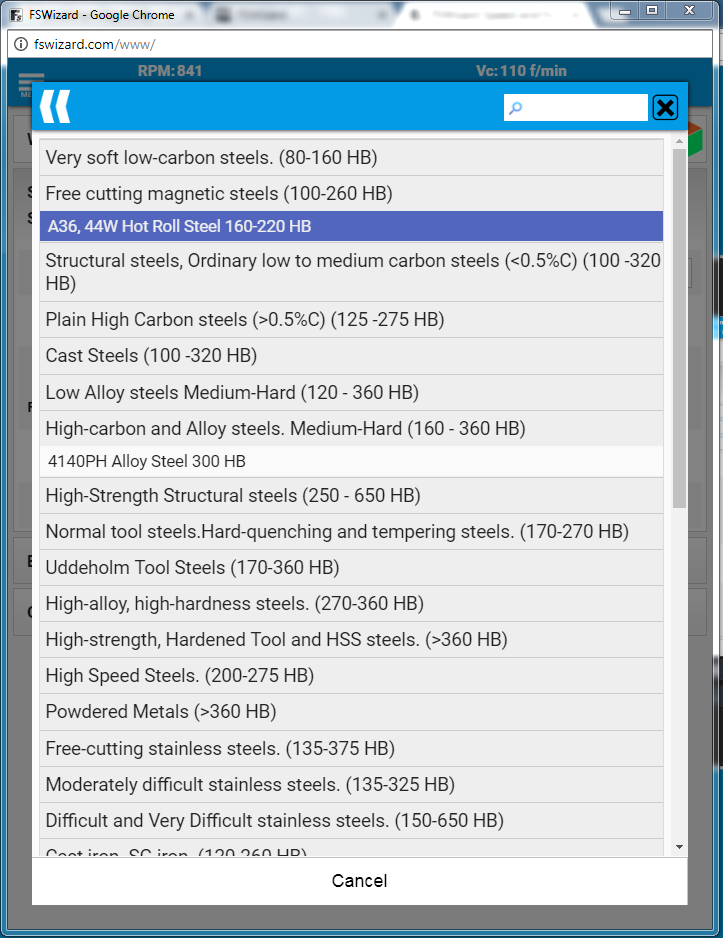 There is a catch, however: In the free version, ONLY material groups are available.
To get all the avialable materials you need to go to Settings, click on the "Customer Login" button and enter your FSWizard PRO credentials.
Also in this update I fixed the Thread Milling tool type glitch and added inverted trig functions to the Scientific Calc: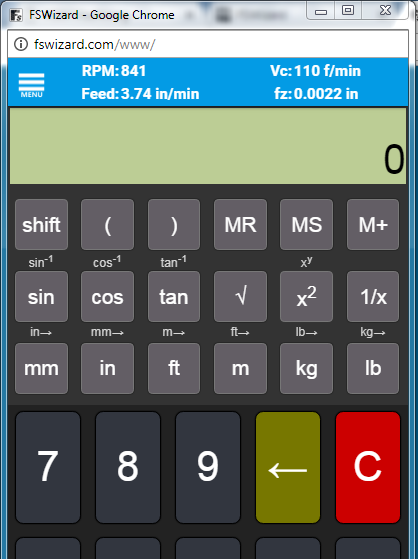 Will keep you posted.
Cheers!
--Eldar Gerfanov