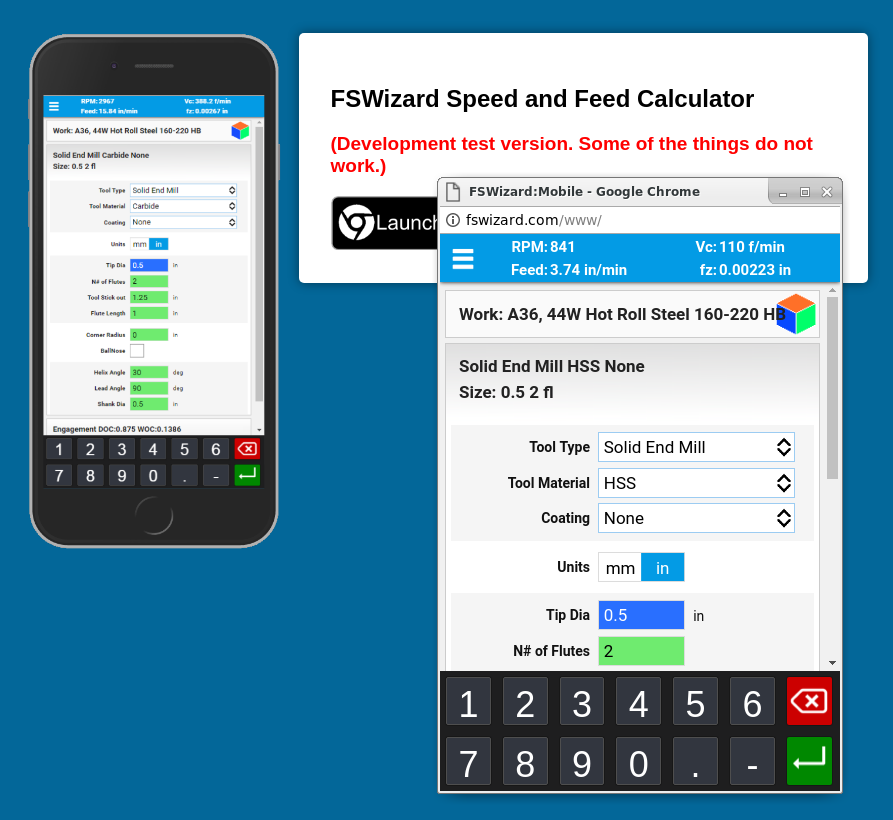 The new FSWizard mobile Beta was just released for everybody to try.
This was mostly done for my self to easily test it on different computers, mobile devices and browsers.
Some of the features do not yet work. Others work better than in the old version. Basically excercise caution when using it.
The number of materials is still limited to a couple of test peices and will be expanded later.
Oh, almost forgot!
I was able to secure FSWizard.com to host the re-designed calculator!
This is now going to become the new official home of FSWizard Online and Mobile calculator!
You can check it out right now and forward to me your concerns and wishes :)